HVAC Services In Lee's Summit
Reliable HVAC Services In Lee's Summit
PROVIDING UNSURPASSED CUSTOMER SERVICE FOR OVER 20 YEARS

24/7 Emergency Service For Your HVAC Needs
From furnace repair and air conditioning repair to system installations and inspections, our licensed technicians offer inventive and hassel-saving solutions. We are committed to providing you with fast, efficient, and convenient HVAC services that keep you and your family comfortable — all while reducing your energy usage.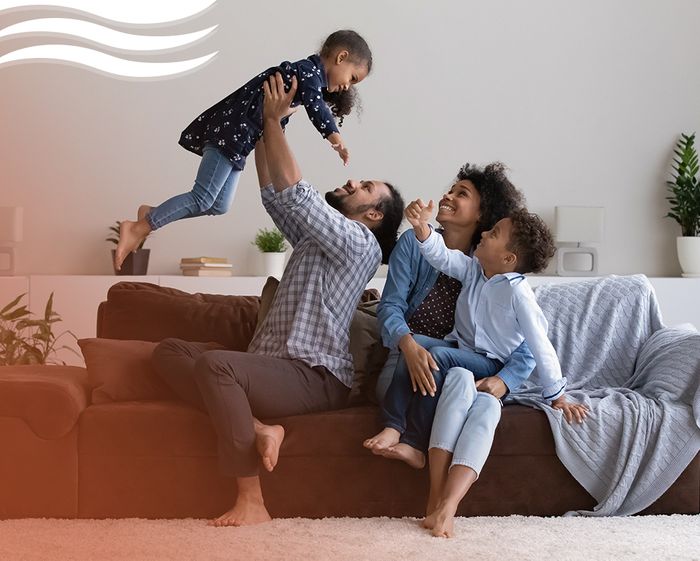 Our Lee's Summit HVAC Services Include:
HVAC Services In Lee's Summit
Whatever the weather, Comfort Pros Heating & Cooling is willing and ready to serve your family. Our HVAC company is delighted to share that we have over 20 years of industry experience and long to utilize that expertise to bring you and your family our HVAC services.
Whether time is of the essence or you're keeping up with routine maintenance, most HVAC concerns are better left to the professionals. Put simply, Comfort Pros Heating & Cooling provides high-quality heating, cooling, and indoor air quality services to families in the Kansas City Area. Additionally, we provide only the best products meant to enhance the life of your home.
Products offered by Comfort Pros Heating & Cooling in Lee's Summit include:
Thermostats
Air Cleaners
Air Handlers
Replacement Equipment (Standard & High Efficiency)
Packaged Units
Humidifiers
Air Conditioners
Heaters
Humidifiers
Furnaces & Coils
Indoor Air Quality Products
A/C Services
To beat the humid heat of Missouri, we are dedicated to providing our customers with superb A/C services. We understand how dreadful the formidable summers can be without a solid air conditioning system. Although it may not be a necessity, it sure is nice on those blistering hot days. Comfort Pros Heating & Cooling is here to assure you that our HVAC contractors are equipped with the knowledge and skills to set you up for success this summer season.
Should you be in need of replacing your A/C system, Comfort Pros Heating & Cooling has your back. We carry premium HVAC products to meet your every need.
Heating Services
Imagine those frigid, winter mornings absent of the heat provided by your furnace. This is not an enjoyable image! Here at Comfort Pros Heating & Cooling, we have provided affordable heating options so that you and your family can be as cozy as possible during those cold, winter months in Lee's Summit. Whether you need furnace repair or a complete system replacement, our HVAC technicians can provide the services and maintenance you need.
If you aren't sure where to start, our expert HVAC technicians are here to offer you direction for what is most suitable for you and your family! Contact us today!
Warranties
At Comfort Pros Heating & Cooling, we shamelessly stand behind the quality of the products we sell. We believe that it is our duty to offer a high-efficiency heating and cooling system that will eliminate costly energy bills. Our systems not only give you the most bang for your buck, but we also guarantee we have the best warranty options available; this includes a 10-year parts warranty, 10-year labor warranty, and a one-year no risk on system replacements. This is one of many reasons why our customers say that we are the best HVAC company in the area. Our HVAC contractors are ready to help!
Maintenance Plans
While it's impossible to prevent HVAC issues from ever happening, regular maintenance to your A/C and furnace can drastically reduce the potential for problems. Having regular maintenance performed on your A/C unit is one of the most important things you can do to elongate its life. To potentially save you time, money, and energy, we recommend leaving some things to the HVAC professionals. Check out our heating and air conditioner maintenance plans designed to extend the life of your HVAC system.
Comfort Pros Heating & Cooling can help with your heating and cooling needs, whatever they may be. Let our experienced team get your system working well and keep it that way long term. Contact us today for HVAC services in Lee's Summit!
Contact Us
Regardless of your HVAC needs, we are here to support you; that could be providing experienced maintenance, emergency furnace repair, or even an air conditioner installation. Comfort Pros Heating & Cooling is available 24/7 to meet your every need. Our HVAC technicians will work hard to earn your trust with every visit we make to your home.
Contact Comfort Pros Heating & Cooling, your local HVAC pros, for your free estimate!HVAC Services In Lee's Summit
What our customers are saying
friendly, knowledgeable, and paid attention
"They were ahead of schedule, friendly, knowledgeable, and paid attention to details. I will absolutely use this company in the future."
I am so thankful for Them!!!
"I called at 12:15 on a Saturday when it had reached over 80 degrees in my house. They said they could be at my house in a half hour! They were the only people that could come out today and I am so thankful for Them!!! Within 5 minutes they had figured out the problem and went to work getting everything fixed! I am so thankful for Comfort Pros and so appreciative of them coming out so quickly and being so thorough."
routine maintenance
"The Comfort Pros my expectations. We scheduled for routine maintenance going into the summer so it was not a rush but they said when making the appointment that he would try to squeeze us in if it was an emergency. That consideration is simple, but goes so far and is virtually unheard of."