Our Team Has The Experience To Help You Stay Cozy When The Snow Blows In!
We know you have a lot of options when it comes to heating services. Comfort Pros Heating And Cooling provides honest, reliable, and professional HVAC services that you can count on. We believe in old-fashioned values — like taking care of our customers and our employees. We focus on what we do best: providing you with first-class furnace replacement, repair, and maintenance! Contact us today to get started.
Comfort Pros Heating And Cooling Offers:
Furnace Replacement so you can upgrade to a more energy-efficient system
Thermostat repair to prevent inaccuracies, ignition problems, and more
Regular heating repairs, inspections, and furnace maintenance in the Lee's Summit area
Replace or fix cracked heat exchanger, dirty filters, frayed blower belts, and worn-out ball bearings
Heater Services For Lee's Summit Residents
At Comfort Pros Heating and Cooling, our team is dedicated to providing you and your family with the high-quality heating services you deserve in your home. Whether you need a furnace repair, full furnace replacement, heating system maintenance or other services from our experienced and friendly heating technicians, we've got you covered! Because we care about your peace of mind for heating your home, we warranty our work and the products we use, and our experienced technicians are consistently updated and trained on the newest techniques and tools in the industry.
Heating Services
Although we may be known for our hot, humid summer days, Lee's Summit is also no stranger to cold weather. When wintry weather strikes and the temperatures dip below freezing, you rely on your heating system to keep you and your loved ones warm and cozy. If you need expert heating services in Lee's Summit or the surrounding areas, our team is here to help! Our goal is to keep you comfortable year-round with high-quality heating services designed for homes like yours! From furnace repairs to complete furnace replacement, we are the expert, trusted team you can call day or night for help.
Comfort Pros Heating and Cooling offers comprehensive services for your heating system, no matter what time of year it is, and what the weather conditions are like outside. With our commitment to helping our community members with heating services that are reliable, affordable, and designed with your home and your needs in mind, you know that Comfort Pros Heating Services are your top choice in Lee's Summit.
Ensuring Your Home's Warmth With Heating Repairs
On a cold winter's night, your furnace is what you rely on to keep your home comfortable and warm. What happens, though, when your heater stops producing warm air? What do you do when your furnace is making loud noises? Your best choice in these situations is to pick up the phone and give our HVAC company! We have years of experience handling a wide range of heating services, from simple fixes to complex furnace replacements and system repairs. Our HVAC technicians are trained in the latest industry technology, and our team is experienced enough to troubleshoot any heating service repair issue you bring our way.
Some of the most common heating services and furnace problems our clients encounter include the following:
Constant cycling: If your furnace seems to cycle between on and off with increased frequency, there could be something wrong with your filter, airflow, or thermostat.
No heat: If your furnace won't produce any heat, you may have an issue with your pilot light, gas, power, or thermostat setting.
Noisy furnace: When you start to hear loud noises like squealing, rattling, or rumbling, your furnace may be trying to tell you something. These sounds are usually due to a mechanical issue.
Blower stays on: If the blower is operating constantly, you may have an issue with your limit switch. This usually requires replacing the switch in question.
These are only a few of the common heating repair services we encounter. If your furnace is causing you any issues, please reach out to our team today!
Furnace Repairs
When your furnace is starting to act up, you'll likely notice immediately, especially when it's wintertime! If your home's heating system isn't running in top condition, then you'll likely experience energy inefficiencies, driving your heating bill up in the colder months. In addition to high heating bills, a furnace in need of repair can cost you time and money trying to keep your home warmer without fixing the root of the problem. If you notice that your furnace is running less efficiently than normal, contact the Comfort Pros Heating and Cooling team for expert insight on the repairs your furnace might need. No matter if it's a simple fix or not, our team is ready to provide you with furnace repairs that'll be a smaller investment than a full replacement, but is a great way to ensure your family is warm and comfortable during the cold months of the year.
Update Your Heating System
If you have an old heating system, it may be time to upgrade to a new, more energy-efficient system. This upfront investment can save you countless dollars in the long run on lowered energy bills. Old heating systems tend to waste resources when compared to newer systems that require less energy to provide the same amount of heat. If you are interested in replacing your current heating system with a newer product, reach out to our team. We provide free heating system replacement estimates and we can walk you through the array of quality, energy-efficient furnaces and the other heating products we carry.
Furnace Replacement When You Need It
When your furnace is old and needs replacement, or if it's broken down, you don't want to spend weeks or months trying to decide what kind of replacement you need and finding an installer who can ensure your new furnace is set up properly. That's why the Comfort Pros Heating & Cooling team is here to help with a timely and well-priced replacement, no matter what time of year it is. Regardless of if you're getting started on furnace replacement during the summer to get a head start on your home's needs or if you need a last-minute replacement before the next winter cold snap hits, our team is here to help! Schedule a consultation today to get a free furnace replacement estimate from our team!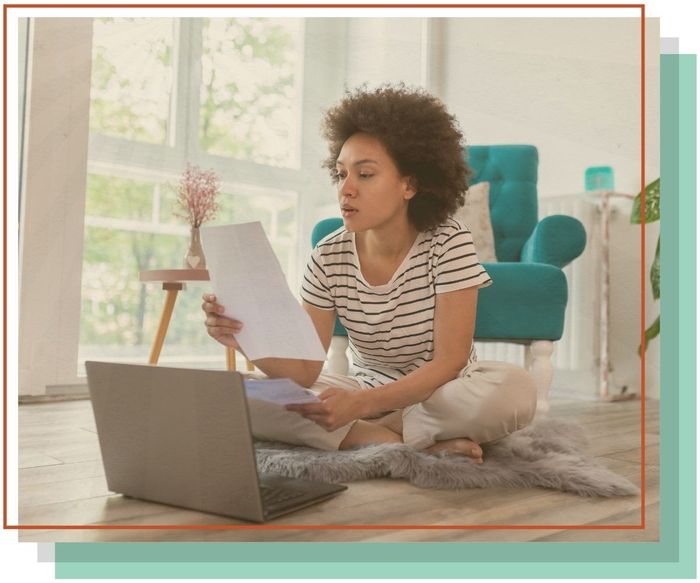 Signs It's Time To Replace Your Furnace
Your furnace is 15-20 years old — this is the average lifespan of a furnace. You can find this information by looking up your system's model number or checking your owner's manual
Your energy bill is rising — this can indicate that your furnace is losing efficiency
Changes in humidity — the air in your home starts to be noticeably dry
Uneven heating — as the years go by, it gets harder for your furnace to evenly heat all of the rooms in your house
Frequent repairs — maintenance bills have piled up over the last few years
Unusual noises — your furnace is louder than usual or makes strange noises while running
Rust build-up or visible damage — rust, cracks, or dents? Call us today!
The Importance Of Furnace Maintenance
Don't forget, at Comfort Pros Heating & Cooling, we provide targeted HVAC maintenance plans that ensure your heating system is operating smoothly and efficiently for the whole life of your furnace. Proper furnace and heating system maintenance can prevent long-term damage to your system, which can, in turn, lead to monetary savings by preventing the need for repairs over the years! From fine-tuning the performance of your furnace to ensuring that any factors that could lead to potential issues down the road are taken care of before they become issues, our heating service technicians can help you with your furnace maintenance needs!
Our team offers comprehensive plans for HVAC maintenance which include checkups on heating systems, and they're designed or customized to your home's specific needs. Learn more about our HVAC maintenance plans for Lee's Summit residents and those in our surrounding areas! We look forward to helping you find the best plan possible for your home and HVAC needs.
Talk to our team about preparing your heating system for the upcoming year through standard maintenance and inspection procedures. Feel free to contact us anytime for more information about our heating services in Lee's Summit and surrounding locations.
What our customers are saying
friendly, knowledgeable, and paid attention
"They were ahead of schedule, friendly, knowledgeable, and paid attention to details. I will absolutely use this company in the future."
I am so thankful for Them!!!
"I called at 12:15 on a Saturday when it had reached over 80 degrees in my house. They said they could be at my house in a half hour! They were the only people that could come out today and I am so thankful for Them!!! Within 5 minutes they had figured out the problem and went to work getting everything fixed! I am so thankful for Comfort Pros and so appreciative of them coming out so quickly and being so thorough."
routine maintenance
"The Comfort Pros my expectations. We scheduled for routine maintenance going into the summer so it was not a rush but they said when making the appointment that he would try to squeeze us in if it was an emergency. That consideration is simple, but goes so far and is virtually unheard of."