HVAC Replacement Services

Looking for reliable HVAC installation services? Trust Comfort Pros Heating and Cooling for all your heating and cooling needs.
At Comfort Pros Heating and Cooling, we understand the importance of a well-functioning HVAC system in providing a comfortable indoor environment. If your current HVAC system is outdated, inefficient, or constantly in need of repairs, it may be time for a replacement. Our HVAC replacement services are designed to ensure optimal comfort and energy efficiency for your home or business. - schedule an appointment with Comfort Pros Heating And Cooling Today!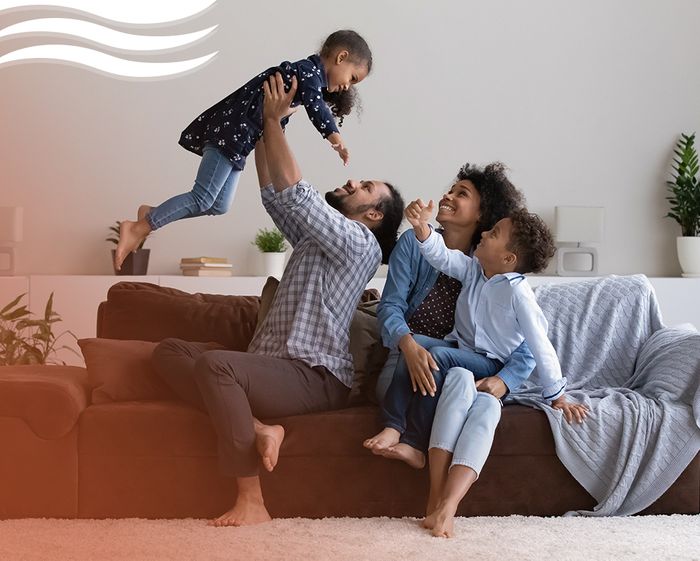 Why Choose Comfort Pros Heating and Cooling for HVAC Replacement
Expertise and Experience
Comfort Pros Heating and Cooling has extensive experience and expertise in HVAC replacement services. Our team of highly skilled technicians is trained in the latest industry standards and has the knowledge to handle all types of HVAC systems. They will assess your specific needs, recommend the best replacement options, and install the new system with precision and efficiency.
Energy Efficiency Solutions
We understand the importance of energy efficiency in HVAC systems. By choosing Comfort Pros Heating and Cooling for your HVAC replacement, you can expect energy-efficient solutions that help you reduce your carbon footprint and lower your energy bills. Our team will recommend and install systems with high Seasonal Energy Efficiency Ratio (SEER) ratings, ensuring optimal performance and savings.
Customized Solutions
Every property has unique heating and cooling requirements. Comfort Pros Heating and Cooling provides personalized solutions that meet your specific needs. Our technicians will carefully evaluate your property, taking into account factors such as size, insulation, and any special considerations. We will recommend HVAC replacement options that best suit your space, ensuring maximum comfort and efficiency.
Superior Quality Products
At Comfort Pros Heating and Cooling, we only work with trusted brands and manufacturers known for their reliability and durability. Our HVAC replacements are backed by industry-leading warranties, giving you peace of mind and protection for your investment. We prioritize quality to ensure that your new HVAC system operates effectively for years to come.
Signs You Need HVAC Replacement
Knowing when it's time to replace your HVAC system is crucial in avoiding costly repairs, inefficiencies, and discomfort. Here are some signs that indicate it's time for an HVAC replacement:
Constant breakdowns and repairs
If your HVAC system requires frequent repairs or if the cost of repairs is becoming too high, it is a clear indication that a replacement is more cost-effective in the long run.
Age of the system:
HVAC systems typically have a lifespan of around 10-15 years. If your system is nearing or has exceeded this timeframe, it may be time to consider a replacement.
Rising energy bills
An inefficient HVAC system can significantly impact your energy bills. If you notice a steady increase in your energy costs despite regular usage, it may be a sign that your system is no longer operating efficiently and needs replacement.
Uneven heating or cooling
If certain areas of your home or business consistently have different temperatures, it may indicate an issue with your HVAC system's performance. A replacement can ensure even heating or cooling throughout your property.
Customer Satisfaction Guaranteed
Customer satisfaction is our top priority at Comfort Pros Heating and Cooling. We take pride in our ability to provide exceptional service and exceed customer expectations. Don't just take our word for it – read the positive reviews from our satisfied customers who have experienced the quality of our HVAC replacement services. Their testimonials speak to our commitment to delivering reliable, efficient, and long-lasting HVAC replacements.
Contact Us for Professional HVAC Replacements
If you're ready to upgrade your HVAC system with a reliable and efficient replacement, contact Comfort Pros Heating and Cooling today. Our friendly and knowledgeable staff are ready to assist you throughout the entire replacement process. From evaluating your needs to selecting and installing the perfect HVAC system for your property, we strive to deliver professional and efficient HVAC replacements that improve your comfort and energy efficiency.
Remember, a well-functioning HVAC system is crucial for maintaining a comfortable indoor environment. Trust Comfort Pros Heating and Cooling for all your HVAC replacement needs.
What our customers are saying
friendly, knowledgeable, and paid attention
"They were ahead of schedule, friendly, knowledgeable, and paid attention to details. I will absolutely use this company in the future."
I am so thankful for Them!!!
"I called at 12:15 on a Saturday when it had reached over 80 degrees in my house. They said they could be at my house in a half hour! They were the only people that could come out today and I am so thankful for Them!!! Within 5 minutes they had figured out the problem and went to work getting everything fixed! I am so thankful for Comfort Pros and so appreciative of them coming out so quickly and being so thorough."
routine maintenance
"The Comfort Pros my expectations. We scheduled for routine maintenance going into the summer so it was not a rush but they said when making the appointment that he would try to squeeze us in if it was an emergency. That consideration is simple, but goes so far and is virtually unheard of."
Check Out Our Specials
Stay cool and save money with monthly specials from Comfort Pros Heating and Cooling!