Air conditioning serves an essential role in keeping your home cool and comfortable during hot weather months. However, what happens when your AC systems stop working or you notice the quality of air produced is diminishing? This is where Comfort Pros Heating and Cooling comes in. Our local HVAC company services the greater Blue Springs, Missouri, area with high-quality and reliable AC repair services. We provide timely services to anyone experiencing HVAC system issues. Call us for a free estimate today!
Most Common Air Conditioning Repairs
Refrigerant leak - A refrigerant leak occurs when the coolant gas or liquid used in the AC system escapes.

Dirty air filters - Air filters accumulate dirt and grime over time, which reduces their ability to clean the air efficiently. A clogged air filter may cause your AC to operate less effectively and may also cause increased energy consumption.

Electrical issues - The electrical components in your AC system may fail, causing the full unit to be non-functional.

Sensor problems - The thermostat sensors monitor the air temperature in a specific room, program the appropriate temperature, and regulate the cooling. A malfunctioning thermostat can cause the whole AC system to stop working.

Coil failure - The coil in the air conditioning system is responsible for removing heat from the air. However, the coil may become soiled or corroded over time, thereby decreasing its performance and lifespan.
Our team of experienced heating and cooling professionals identifies and replaces damaged AC units and components to restore the unit's optimal function. Get a free quote today!
Our AC Repair Services
Comfort Pros Heating and Cooling in Blue Springs provides a full suite of air conditioning repair services. This includes identifying and addressing issues such as refrigerant leaks, compressor failures, electrical issues, and air handler malfunctions. Our AC company has a team of highly trained, licensed, and experienced HVAC professionals who use the latest tools and equipment to conduct rigorous diagnostics on your AC systems, pinpoint the problem, and develop the best solution to address the challenge.
Our Commitment to You
What sets Comfort Pros Heating and Cooling apart from other HVAC companies in Blue Springs is our commitment to a customer-first approach. We focus on ensuring you receive top-notch and convenient services. Our local AC company operates a policy of transparent pricing, where we outline all the costs upfront and provide a detailed estimate of what you should expect to pay before any work begins.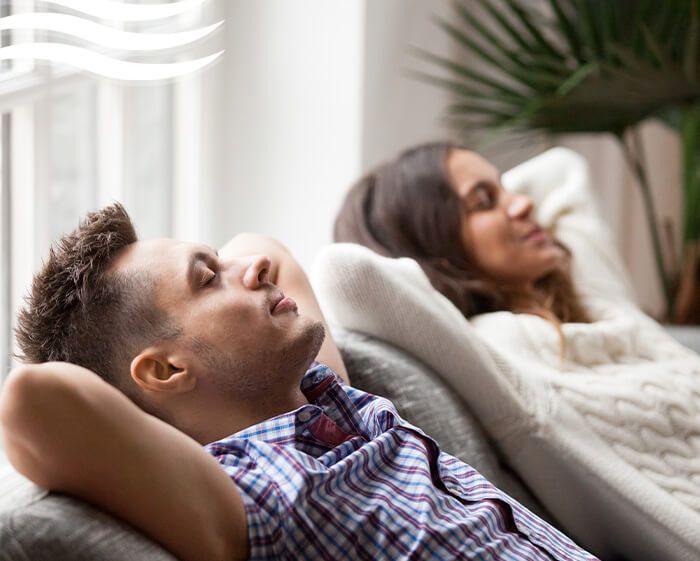 Our Customer Satisfaction
Comfort Pros Heating and Cooling boasts an excellent reputation in the HVAC industry. We have an unmatched customer satisfaction rating and dozens of 5-star ratings on Google. Furthermore, Our staff of experienced, friendly, and dedicated professionals offer upfront, honest communication and quality services.
GET STARTED TODAY
Comfort Pros Heating and Cooling provides comprehensive AC repair service solutions to both residential and commercial clients. Our family-owned HVAC company takes pride in ensuring your home or office offers the optimal comfort for you. If your air conditioning unit is acting up, give us a call. We offer 24-hour emergency AC repairs, so you don't have to go without comfort. Call for a free quote today!
What our customers are saying
friendly, knowledgeable, and paid attention
"They were ahead of schedule, friendly, knowledgeable, and paid attention to details. I will absolutely use this company in the future."
I am so thankful for Them!!!
"I called at 12:15 on a Saturday when it had reached over 80 degrees in my house. They said they could be at my house in a half hour! They were the only people that could come out today and I am so thankful for Them!!! Within 5 minutes they had figured out the problem and went to work getting everything fixed! I am so thankful for Comfort Pros and so appreciative of them coming out so quickly and being so thorough."
routine maintenance
"The Comfort Pros my expectations. We scheduled for routine maintenance going into the summer so it was not a rush but they said when making the appointment that he would try to squeeze us in if it was an emergency. That consideration is simple, but goes so far and is virtually unheard of."
Check Out Our Specials
Stay cool and save money with monthly specials from Comfort Pros Heating and Cooling!