When Summer Starts To Heat Up, It's Time To Call Our Team!
Welcome to Comfort Pros Heating and Cooling! We are a team of experts for all your heating and cooling needs. We believe that installing an air conditioning system is one of the most important investments you can make for your home or business. As such, our team of highly skilled technicians is equipped to handle any AC installation project, big or small - schedule an appointment with Comfort Pros Heating And Cooling Today!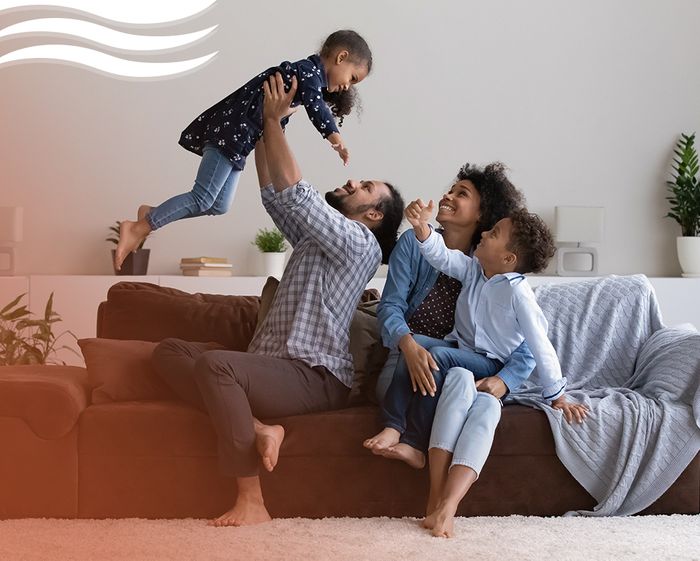 Customized Solutions
At Comfort Pros Heating and Cooling, we believe that every home or business is unique, which is why we provide customized solutions to meet your specific needs. Our team works with you to understand your budget, preferences, and requirements, before recommending the best system for you.
We offer a range of air conditioning systems from various manufacturers to ensure that you get the right system for your needs. We help you choose the system that offers the best efficiency, durability, and affordability while keeping your preferences and budget in mind.
Skilled Installation
Our team of technicians is highly skilled in installation of air conditioning systems. We ensure that the system is properly installed and that it meets the manufacturer's specifications. Our process is thorough and efficient to ensure that your system works efficiently.
Our technicians take it upon themselves to provide you with a personalized plan and oversee the installation to ensure that it meets your needs, and that the installation is done right the first time. We provide you with adequate information regarding the installation process, the time it would take, and possible inconveniences you and your family might face.
Reliable Services
We understand that a malfunctioning AC can be frustrating, which is why our services are prompt and reliable when it comes to installations. Our team is available 24/7 to provide you with emergency AC installation services. We prioritize emergency services to prevent the systems from developing more complicated problems leading to more costs.
Once you have scheduled an installation, we will work with you to establish a timeline regarding the installation schedule. We are committed to getting your system up and running as soon as possible while ensuring that it is done correctly.
Customer Satisfaction Guaranteed
At Comfort Pros Heating and Cooling, we are committed to customer satisfaction. We believe that our success is based on the satisfaction of our customers, and we strive to exceed their expectations. We guarantee a 100% customer satisfaction on all our installations.
We provide a transparent pricing model, to ensure that no hidden costs or charges are incurred by the customer. Our team is ready to answer any questions or concerns you may have before, during, or after the installation process.
The Comfort Pros Difference
Choosing Comfort Pros Heating and Cooling for your AC installation needs is a great decision. Our team of skilled technicians has the expertise and experience to handle any AC installation projects, big or small. We offer customized solutions, professional installation, prompt and reliable services, transparent pricing, and a 100% customer satisfaction guarantee. Contact us today to schedule an installation and let us improve your home or business' comfort.
What our customers are saying
friendly, knowledgeable, and paid attention
"They were ahead of schedule, friendly, knowledgeable, and paid attention to details. I will absolutely use this company in the future."
I am so thankful for Them!!!
"I called at 12:15 on a Saturday when it had reached over 80 degrees in my house. They said they could be at my house in a half hour! They were the only people that could come out today and I am so thankful for Them!!! Within 5 minutes they had figured out the problem and went to work getting everything fixed! I am so thankful for Comfort Pros and so appreciative of them coming out so quickly and being so thorough."
routine maintenance
"The Comfort Pros my expectations. We scheduled for routine maintenance going into the summer so it was not a rush but they said when making the appointment that he would try to squeeze us in if it was an emergency. That consideration is simple, but goes so far and is virtually unheard of."
Check Out Our Specials
Stay cool and save money with monthly specials from Comfort Pros Heating and Cooling!