When Summer Starts To Heat Up, It's Time To Call Our Team!
There's nothing worse than coming home after a long day and not being able to relax because you're sweltering in your home. When you don't have a functioning air conditioning system. Fortunately, our air conditioning services are here to help. Whether you need AC repairs, AC maintenance, or AC installation, you can count on us to get the job done right. Stop heading to the movie theater for a break from the heat — schedule an appointment with Comfort Pros Heating And Cooling Today!
Air Conditioning Services
At Comfort Pros Heating & Cooling, we are dedicated to providing our customers with premium quality AC services.
We understand how unpleasant the sweltering summer days can be if you do not have a properly functioning air conditioning system. We also know that air conditioning repairs can crop up at immensely inconvenient times. However, there is no need for you to sweat it. Our expert team of HVAC contractors can assist you with everything from minor air conditioning repair to complete AC replacement, day or night.
As a local AC repair company, we strive to maintain an outstanding reputation in our community. We believe our neighbors should never be without comfort in their homes. Beat the heat this summer with an efficient and effective air conditioning system.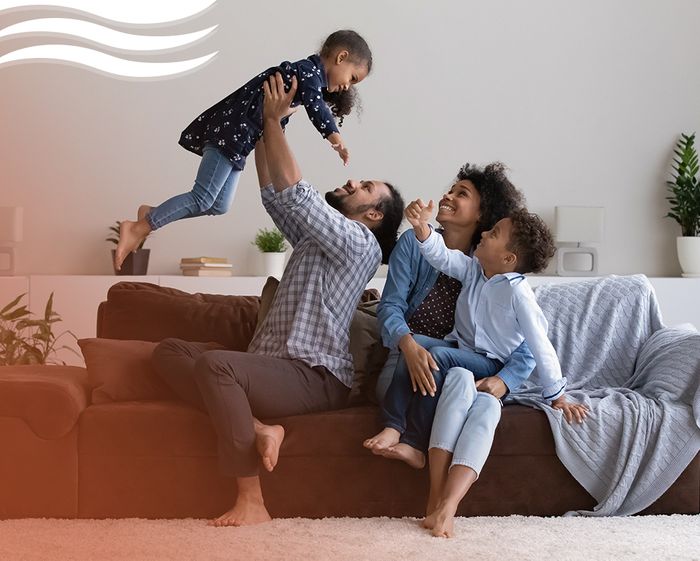 Common AC Problems
We are prepared to handle any AC problem you throw our way. We always begin by troubleshooting the issue and determining the best course of action for repairs. Some of the common AC problems we encounter include the following:
The fan on your unit will no longer turn on
The air conditioning system is vibrating or making unusual noises
The fan operates, but the compressor is no longer functioning
The AC system will not kick on
Warm air streams out of your vents instead of cold air
Water has started to pool around the unit
If you are facing any of these issues, reach out to our HVAC team. We provide effective and efficient air conditioning repairs.
Air Conditioning Warranties
While some HVAC companies will provide you with short-term warranties, Comfort Pros Heating and Cooling offers industry-leading warranties on all the HVAC services and products we offer. We understand that investing in your air conditioning isn't a decision that's made lightly, and we want our customers to know that we put their needs before our bottom line.
We offer an unparalleled 10-year parts warranty, a 10-year labor warranty, and a 1-year no-risk warranty on HVAC system replacements. Head over to our warranty page to learn more about how we protect our customers!
The Comfort Pros Difference
With so many air conditioning service options it can be difficult to determine which HVAC company you should choose. At Comfort Pros Heating and Cooling, we like to think that we've made the decision easy by offering:
Flexible Financing
Let's face it — AC repairs and other HVAC services don't always come up at convenient times. As homeowners ourselves, we know that flexible financing makes all the difference. We have affordable financing options that allow our customers to get the products and services they need without breaking the bank. Just ask one of our team members about how you can finance your next purchase!
Superior Workmanship
Have you ever worked with an AC repair company that cut corners or provided you with sub-par equipment that didn't last through the season? It's unfortunate, but many HVAC companies don't keep the customers' best interests at heart. At Comfort Pros, we believe that honesty and integrity are what keep our clients coming back. When you work with us, you can raise the bar and expect superior workmanship with each and every appointment.
Reliability
Too many HVAC companies show up late, dodge calls, and aren't transparent about their pricing. At Comfort Pros, we do things differently. We strive to go above and beyond our customers' expectations with each and every service appointment, no matter how small or extensive the job may be.
Expertise
This might sound obvious, but it's still worth saying — you should always want an expert performing air conditioning maintenance, repairs, or replacements. We have more than 20 years of industry experience and have worked with virtually every kind of HVAC system on the market.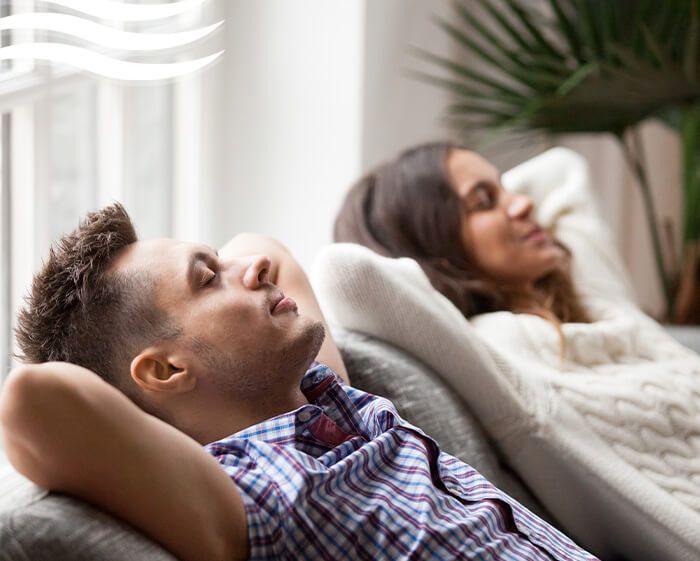 Air Conditioning Maintenance
As the saying goes, an ounce of prevention is worth a pound of cure. It's an age-old adage, sure, but it's also a time-tested value that we firmly believe in here at Comfort Pros Heating and Cooling. Many of the air conditioning repairs we perform could have been prevented with routine AC maintenance, ultimately saving homeowners hundreds of dollars.
Air conditioning maintenance is an investment, to be sure, but we like to think about it as an investment in your peace of mind. When you invest in air conditioning maintenance, you're giving yourself the best possible chance of preemptively addressing problems that could cost you time, money, and comfort.
We have several different maintenance plans that are as low as $19.95 per month — you'll never find air conditioning repairs for prices this low. Check out our complete list of maintenance plans and find a package that's perfect for your home!
What our customers are saying
friendly, knowledgeable, and paid attention
"They were ahead of schedule, friendly, knowledgeable, and paid attention to details. I will absolutely use this company in the future."
I am so thankful for Them!!!
"I called at 12:15 on a Saturday when it had reached over 80 degrees in my house. They said they could be at my house in a half hour! They were the only people that could come out today and I am so thankful for Them!!! Within 5 minutes they had figured out the problem and went to work getting everything fixed! I am so thankful for Comfort Pros and so appreciative of them coming out so quickly and being so thorough."
routine maintenance
"The Comfort Pros my expectations. We scheduled for routine maintenance going into the summer so it was not a rush but they said when making the appointment that he would try to squeeze us in if it was an emergency. That consideration is simple, but goes so far and is virtually unheard of."
Check Out Our Specials
Stay cool and save money with monthly specials from Comfort Pros Heating and Cooling!